THE LOSERS - You Win, We Lose → cass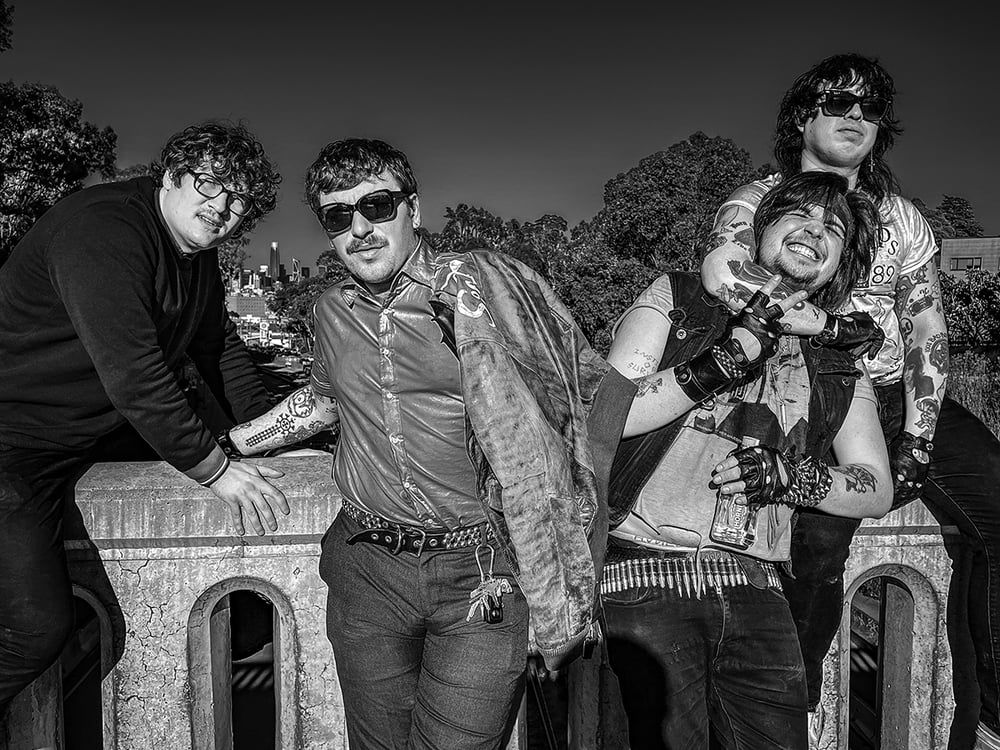 Ethan White vocals
Andrew Vengco guitar
Steve Kahler bass
John "Jerj" Brzezicki drums
_________________________
12 songs
01. THE BIG QUESTION
02. ANYTHING GOES
03. TOO EARLY TO TELL
04. HANDMADE COFFIN
05. ENEMY OF STATE
06. PARADISE OVER BABYLON
07. BELIEFS
08. YOU WIN, WE LOSE
09. HIPPY SICK
10. NEGATIVE ATTACHMENT
11. DEAD MAN WALKING
12. BEAUTIFUL WORLD
13. LEASE ON LIFE
_________________________
Hello Losers! Not you, the reader, but the band we just lifted from the Bay Area. Some might ask, "Don't your label rep the San Pedro / Harbor Area punk scene?" Yeah, for the most part, but these Losers have a strong 'Pedro connection … but that's not important, OK? I mean, their city has a bridge and folks livin' on the streets too, so it's kind of the same?
Anyways, the Losers are anything but. When it comes to putting together ripping tunes, you might wonder if these guys rolled out of a time machine from the hardcore heyday of the early '80s, but NO! They are the new thing — the new deal. They exude the kind of timeless, aggressive and fierce outpouring that carries the weight of every word, every note, every kick and every snare.
It's no fun making comparisons, because it's unfair to the band being discussed and the ones being referenced. Although, if I must — think of a frontman that now has legendary hippie locks who once sang about his skateboard and living on the Strand. That's all the reference you need to know (these dudes have good taste). Not only do they channel the energy of said bespectacled vocalist and band, they make it their own with an overflowing amount of feedback, face-ripping riffs and heavier than an acid trip drumming. The vocals are very in-your-face. The kind of screaming into the void that makes the void scream back, kind of vocals. Stirring lyrics that demand a second and third listen and even some kind of participation on the audience's behalf, hint, hint.
Forget what your youth baseball coach told you about being a winner. Forget what your teacher told you about being a loser. Get in harmony with the Losers as they rip-roar their way through 13 tracks that will increase your blood levels and bring some life back into your earholes. The Losers are the real damn deal, buddy, so give it a try, man!
_________________________
Recorded at Rings Recording, Oakland, CA — January 7-8, 2023
Engineered & mastered by Ryan Ellery
Cover art by Victor Gastelum
Photo by Nathanael Hagos Gaim
_________________________
PRODUCT HIGHLIGHTS
• Split Release w/ Willow House Records
• Translucent Blue Cassettes
• Download Included

▬
WUBC 028 Release Date: 08.01.23