SEAN COLE - Christy Twins → cass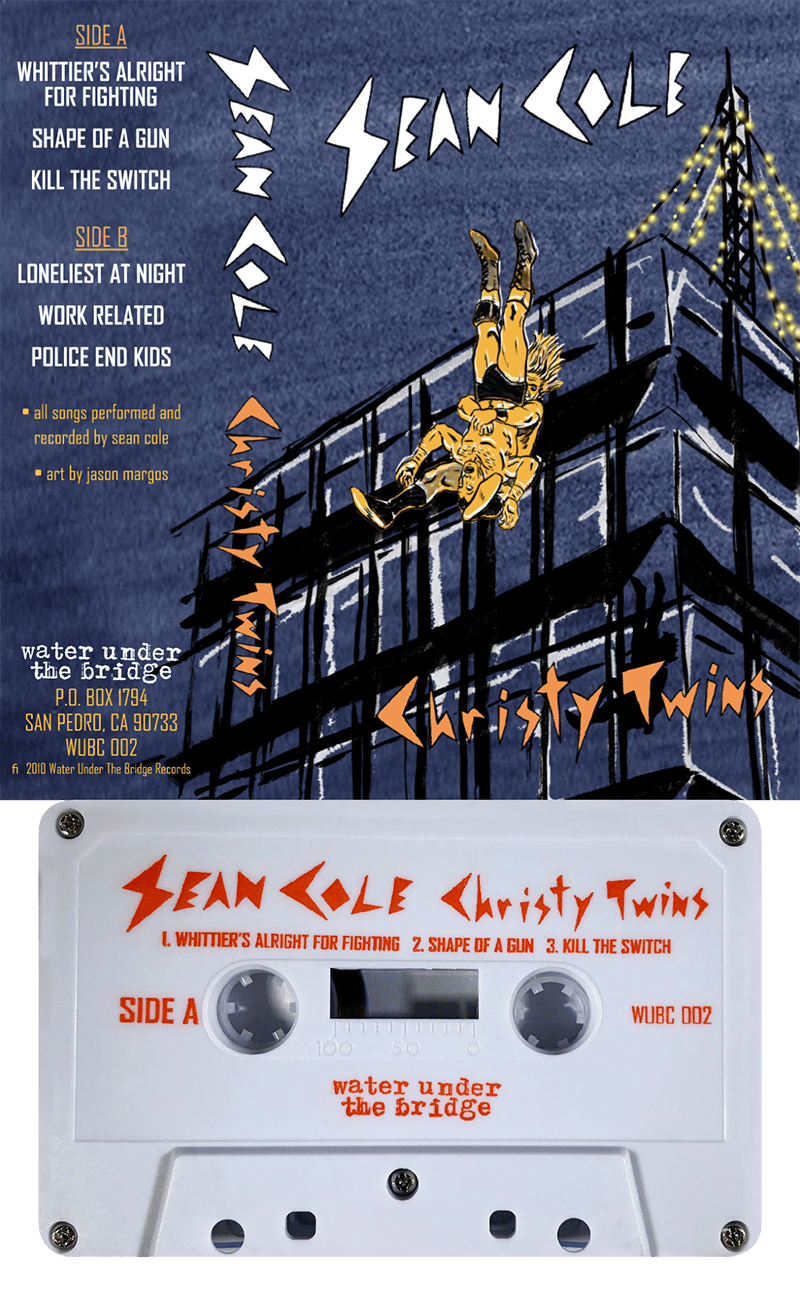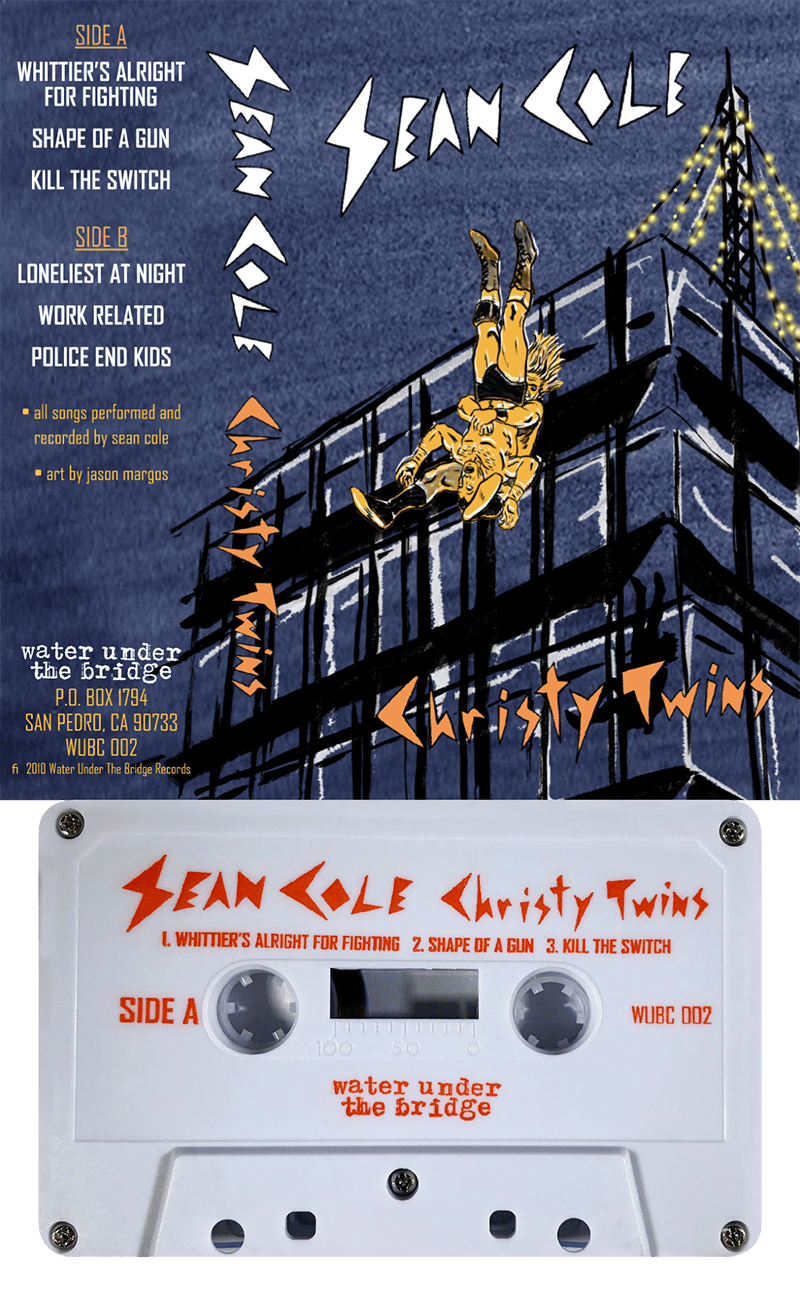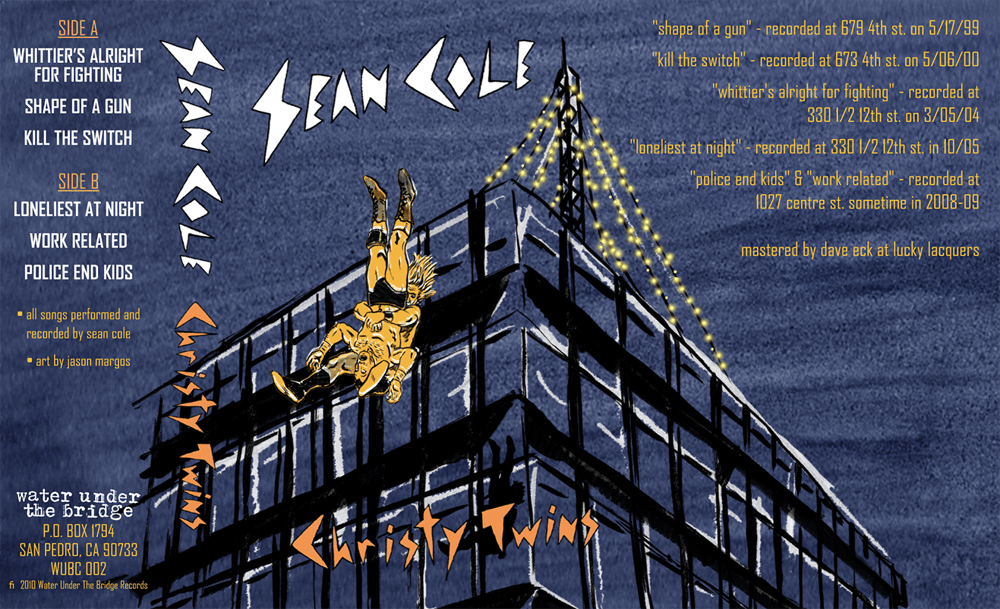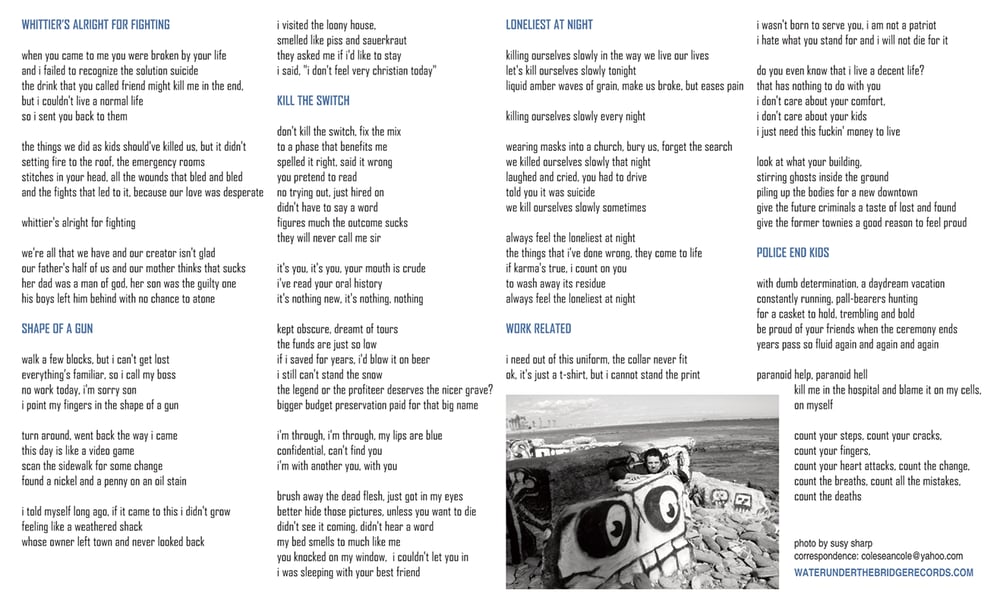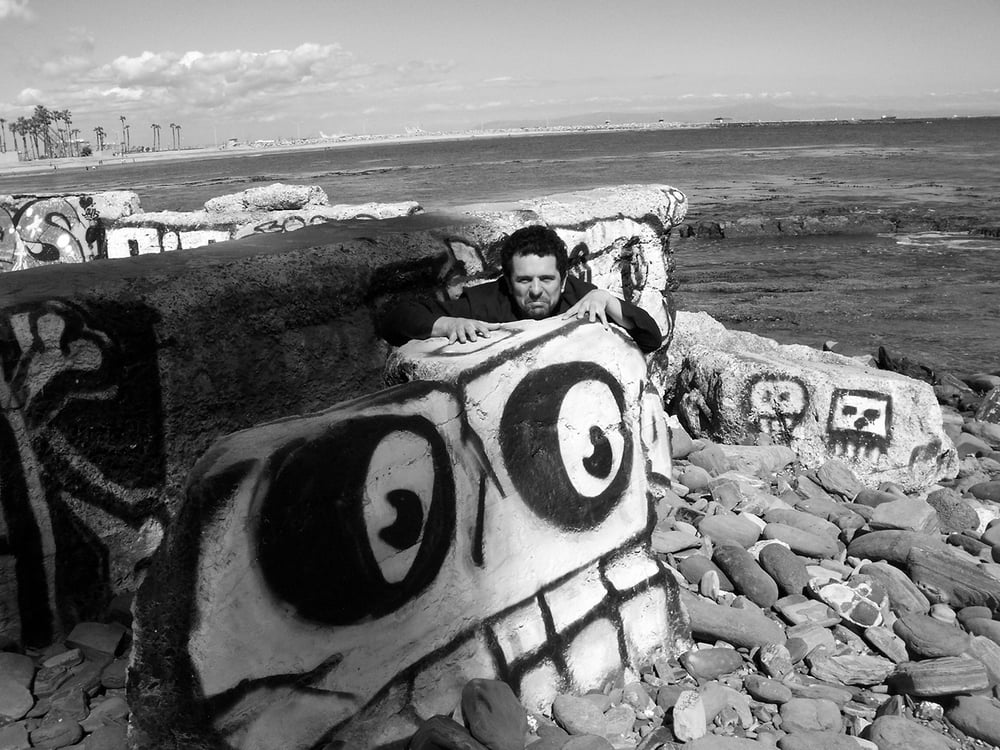 All songs recorded and arranged by Sean Cole of Toys That Kill and Jason Paul and the Know It Alls
_________________________
6 songs
1. WHITTIER'S ALRIGHT FOR FIGHTING
2. SHAPE OF A GUN
3. KILL THE SWITCH
4. LONELIEST AT NIGHT
5. WORK RELATED
6. POLICE END KIDS
_________________________
Art by Jason Margos
Photo by Susy Sharp
_________________________
Sean Cole, one half of Toys That Kill's creative force, appears solo here for six tunes that he wrote, played, and recorded by himself. Just vocals and guitar, these are honest, introspective and spare bedroom recordings, like the early Sebadoh demos. It's nice to hear more of Cole's voice again. Cassette comes with a download card so you can play these tunes on your various digital platforms.
—Jeff Proctor, Razorcake
_________________________
VIDEO
_________________________
IMMEDIATE DOWNLOAD
Order here:
SEAN COLE - Christy Twins
Download individual tracks or immediate download of 6-track album in your choice of high-quality MP3, FLAC, or just about any other format you could possibly desire.
_________________________
PRODUCT HIGHLIGHTS
• Includes Digital Download
• Lyrics Included
• Limited Edition of 250
▬
WUBC 002
Release Date: 09.04.10