TODD CONGELLIERE - Clown Sounds + Clown Frowns → cd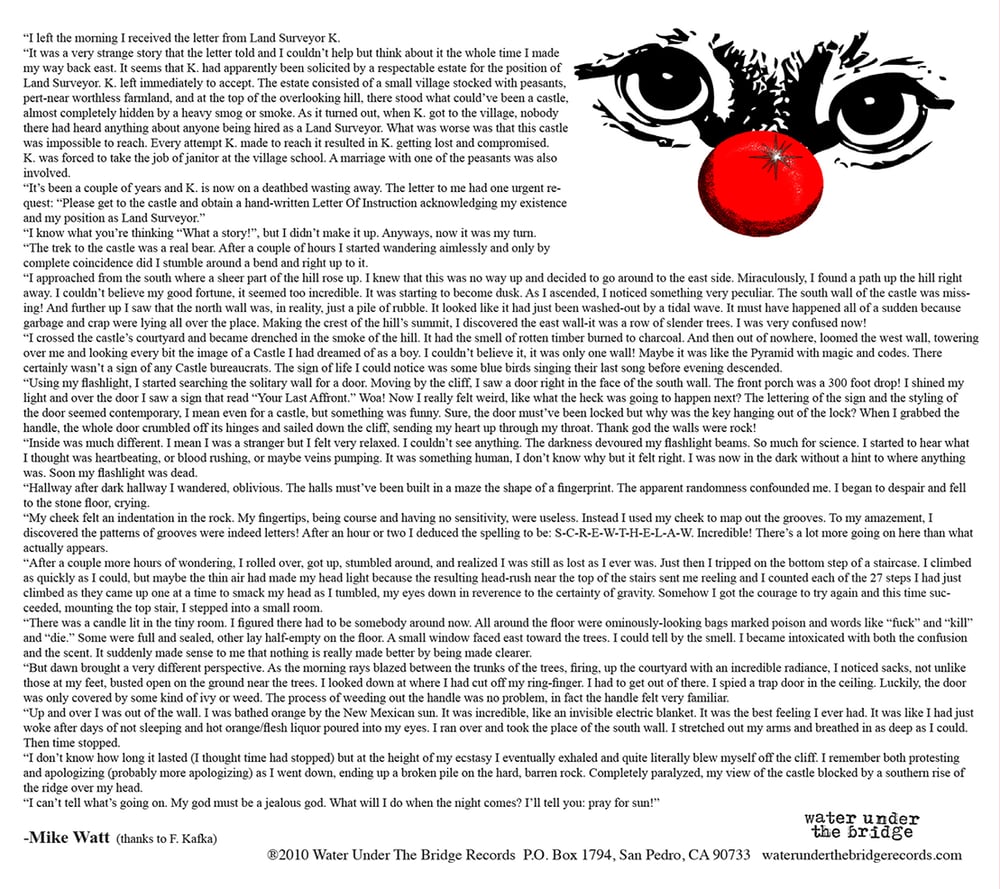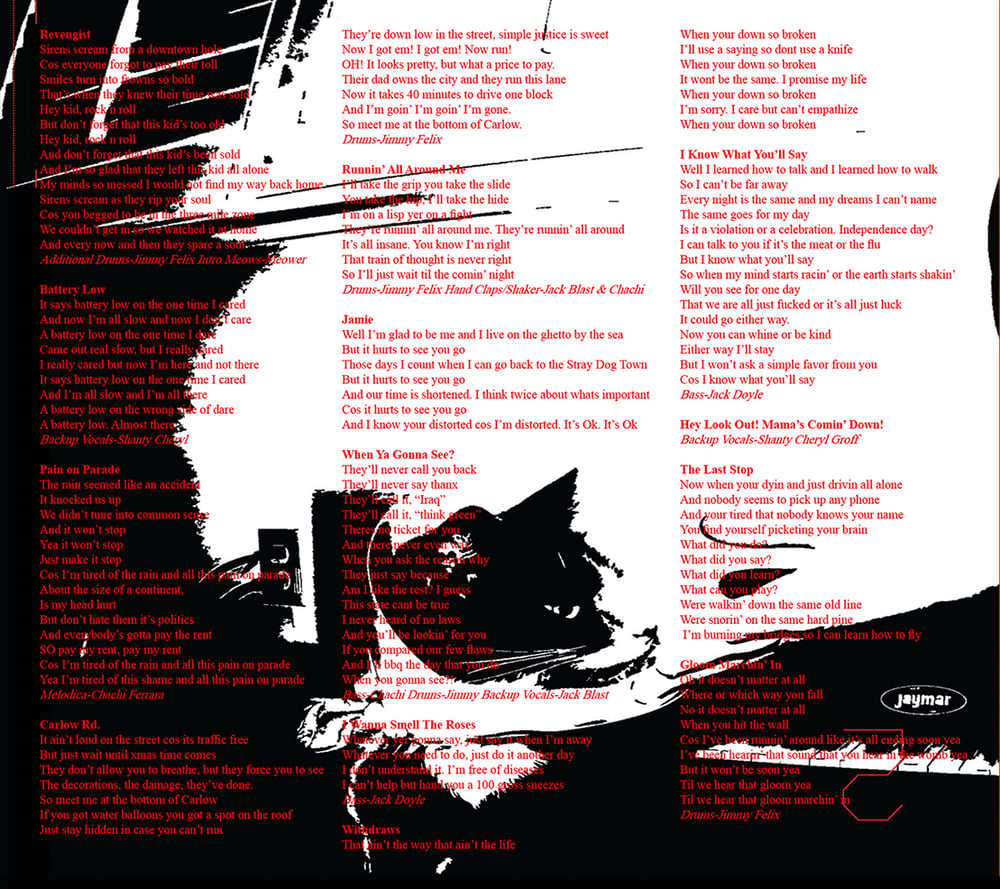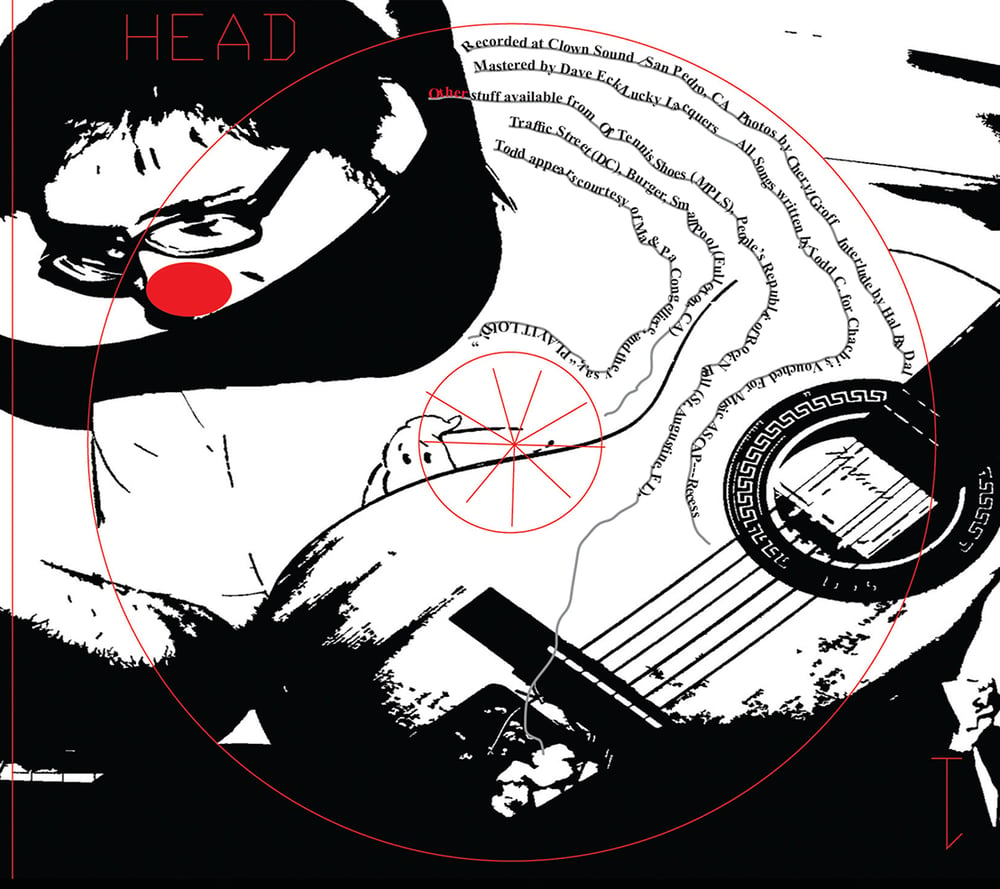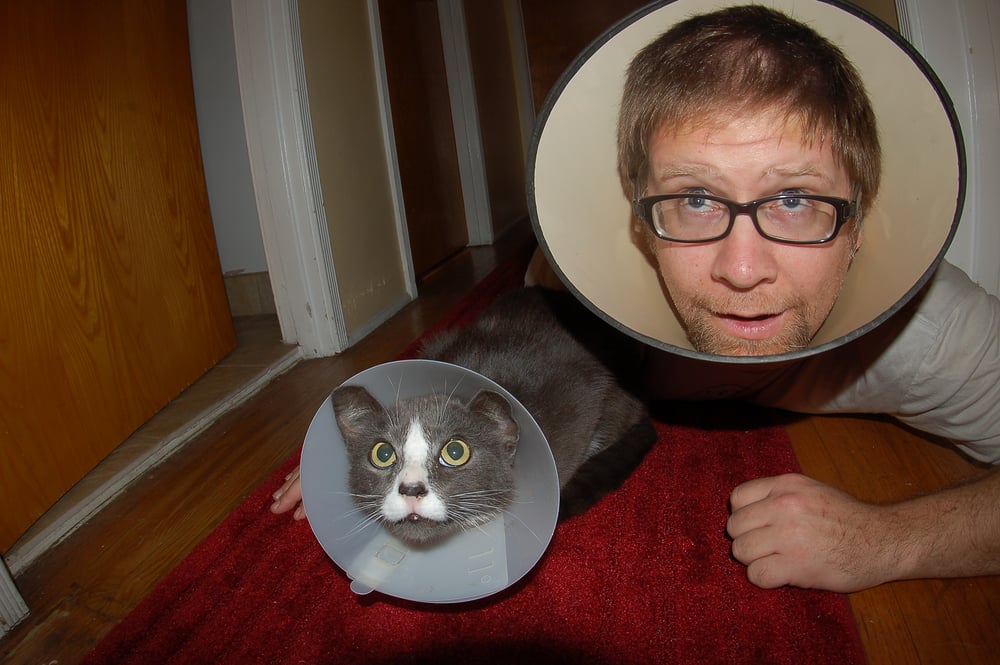 All songs recorded and arranged by Todd Congelliere of F.Y.P, Toys That Kill, The Underground Railroad To Candyland, Stoned At Heart, Clown Sounds
_________________________
24 tracks
CLOWN SOUNDS
01. REVENGIST
02. BATTERY LOW
03. PAIN ON PARADE
04. CARLOW RD
05. THEY'RE RUNNIN' ALL AROUND ME
06. JAMIE
07. WHEN YA GONNA SEE?
08. I WANNA SMELL THE ROSES
09. WITHDRAWS
10. I KNOW WHAT YOU'LL SAY
11. HEY LOOK OUT! MAMA'S COMIN' DOWN!
12. THE LAST STOP
13. GLOOM MARCHIN' IN
14. HAL BA DAL INTERLUDE
CLOWN FROWNS
15. YOU'LL HEAR MY VOICE
16. TOO MANY CHOICES
17. CHANNEL 11
18. STEPPIN' ON SHELLS
19. PEOPLE IN THE SAND
20. DON'T SAY GOODBYE
21. CLOWN FROWN
22. BOTTOM OF THE SEA
23. CITY BY THE WATER
24. THE LAST BOTTLE IS A HILL
_________________________
Cover by Todd Congelliere
Photos by Shanty Cheryl
_________________________
This record also features:
Matt Meower intro on 1
Jimmy Felix drums on 1, 4, 5 & 13
Shanty Cheryl back-ups on 2 & 11
Chachi melodica on 3, hand claps & shaker on 5, bass on 7
Jack Blast hand claps & shaker on 5, back-ups on 7
Jack Doyle bass on 8 & 10
_________________________
Don't let the cover art fool you. This is not a Beach Boys' parody album sung by a "special" boy and his musical cat. This is Todd Congelliere's Clown Sounds + Clown Frowns. 23 songs by Todd, recorded throughout the past few years in the Recess Records Clown Sound Studio (converted garage).
Some of these songs have appeared on other record labels in the form of a split cassette w/ Jacob Hamilton (Clown Frown – People's Republic Of Rock And Roll) and two 7-Inches (People In The Sand – Ol' Tennis Shoes / Dangerous Intersections Vol. III – Traffic Street), but this CD has all that, plus 13 unreleased songs (Clown Sounds).
The liner notes features a story Mike Watt originally wrote to be the liner notes for BLACK FLAG's EP, The Process Of Weeding Out. I assume it didn't make the cut because Greg Ginn thought it was too goddamn strange. That is why it is perfect for this release, rad dudes letting their freak flags fly. What more can I say, check it out while you're doing the dishes, you lowdown punk!
_________________________
VIDEOS
_________________________
PRODUCT HIGHLIGHTS
• 4-panel Digipak
• Clown Sounds Lyrics included
• Liner Notes by Mike Watt
▬
WUB CD 004
Release Date: 06.19.10