RATS IN THE LOUVRE - Red Flag → 7" ep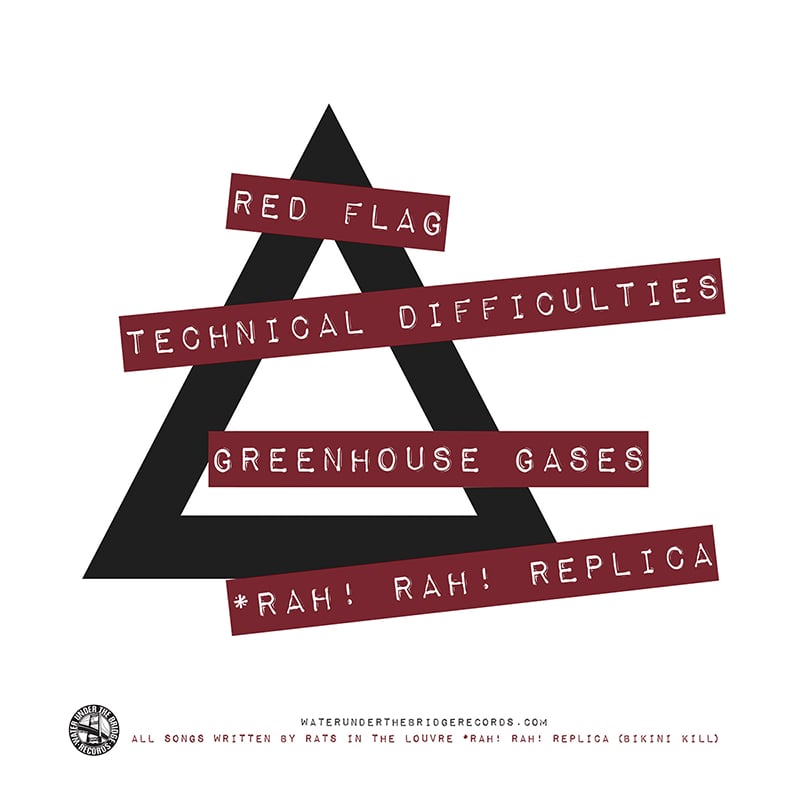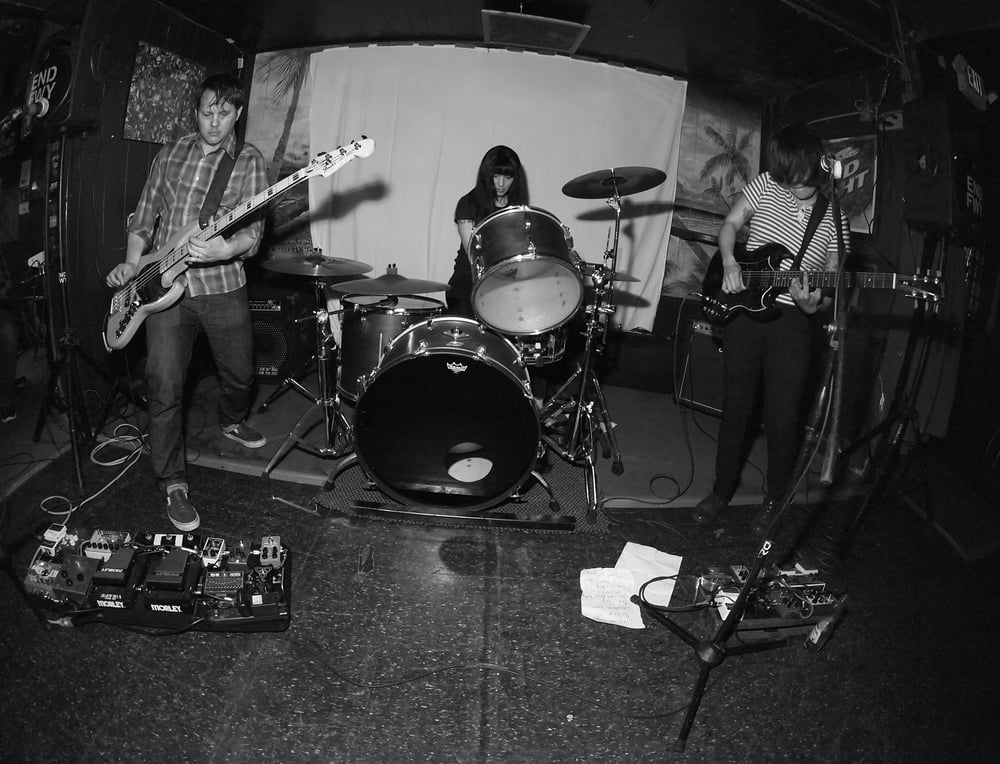 Veronica Cruz guitar, vocals
Melissa Posod drums, back-ups
Rusty Cavender bass, back-ups
_________________________
4 songs
01. RED FLAG
02. TECHNICAL DIFFICULTIES
03. GREENHOUSE GASES
04. RAH! RAH! REPLICA (BIKINI KILL)
Bonus Track included on Download
Rat's in the Louvre are back at it again — this time with a powerfully executed four song 7-Inch EP. The power trio blasts out the feisty "Red Flag" and continues their form of heavy postmodern songwriting through the final line of "Greenhouse Gases." This new release from Rats in the Louvre is hard-hitting and heavy, but layered and delicate at times with strong production and some really catchy tunes. Included here are two cover tunes — Bikini Kill's "Rah! Rah! Replica" and a surprise bonus track to boot. This is a great introduction to Rats in the Louvre for the first time visitor and a welcome return for those already in the know. Get in the know!
_________________________
VIDEO
_________________________
IMMEDIATE DOWNLOAD
Order here:
RATS IN THE LOUVRE - Red Flag
Download 5-track album in your choice of high-quality MP3, FLAC, or just about any other format you could possibly desire.
_________________________
PRODUCT HIGHLIGHTS
• Includes Digital Download
• Bonus Track on Download
• Photo © Robert Ibarra
• Ltd. Pressing of 200

▬
WUB 019
Release Date: 07.10.18