ONE THIN DIME - Automatic → 7" ep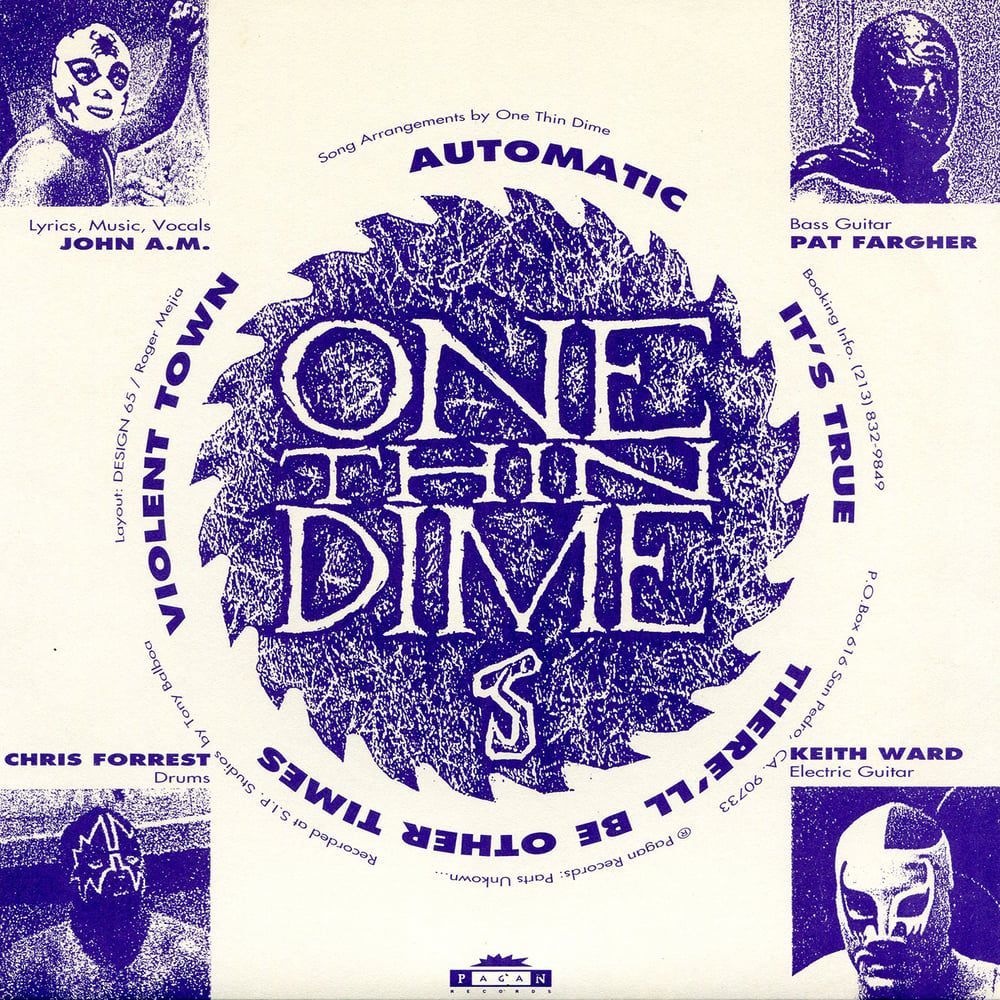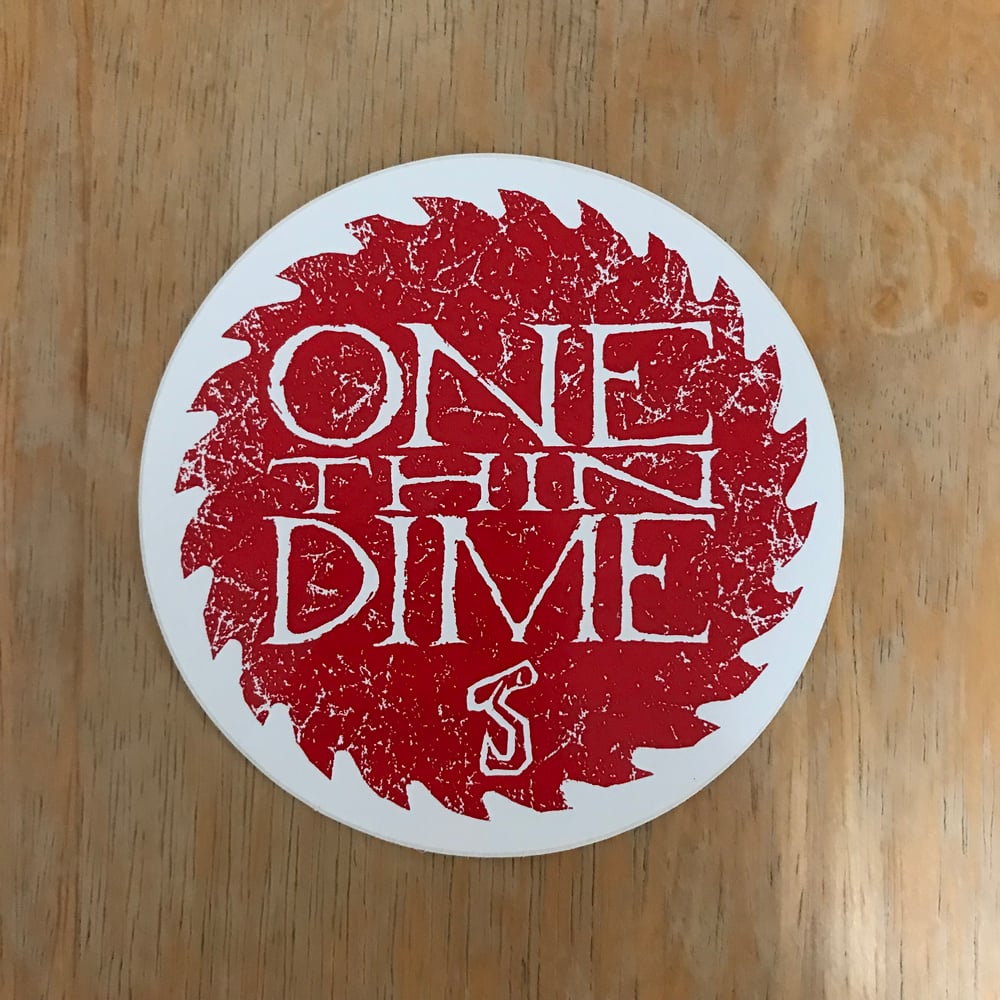 This record only ships within the U.S.
_________________________
John Mardesich bass, vocals
Pat Fargher guitar
Keith Ward guitar
Chris Forrest drums
_________________________
4 songs
1. AUTOMATIC
2. IT'S TRUE
3. THERE'LL BE OTHER TIMES
4. VIOLENT TOWN
_________________________
Recorded at S.I.P. Studios by Tony Balboa
Song arrangements by One Thin Dime
_________________________
Layout: DESIGN 65 / Roger Mejia
_________________________
John A.M. sent me the last copies of this record over 13-years-ago. One Thin Dime were a Pedro / Torrance (or thereabouts) band back in the early-'90s. OTD also appeared on the Procrastination Youth 2 comp released by S.A.D. Cassettes in 1991. All procrastination vibes aside, here is the last copies of this fine record for you to contemplate purchasing. Awesome art & packaging by Roger Mejia.Only five copies left — don't miss the boat ...
"Procrastination is the bad habit of putting off until the day after tomorrow what should have been done the day before yesterday."
-Napoleon Hill
_________________________
PRODUCT HIGHLIGHTS
• Black Vinyl
• Includes 4.375" Vinyl Circle Sticker
▬
Pagan Records: Parts Unknown ...