IMAGES - Thought Patterns → 7" ep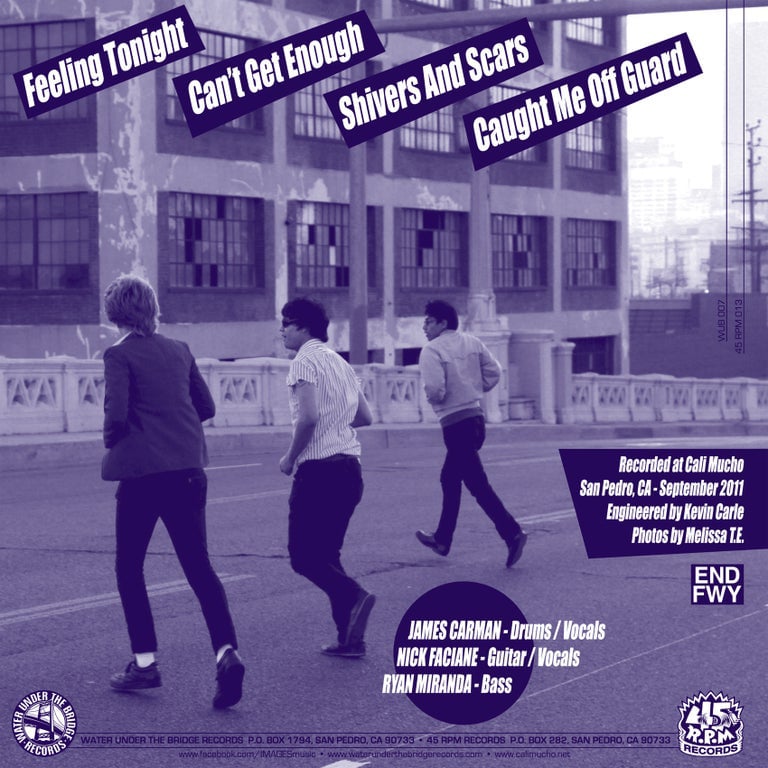 James Carman drums, vocals
Nick Faciane guitar, vocals
Ryan Miranda bass
_________________________
4 songs
1. FEELING TONIGHT
2. CAN'T GET ENOUGH
3. SHIVERS AND SCARS
4. CAUGHT ME OFF GUARD
_________________________
Cover photos by Melissa T.E.
_________________________
Recorded at Cali Mucho
San Pedro, CA - September 2011
Engineered by Kevin Carle
_________________________
Images are situated betwixt power pop and poppy punk in the vein of Undertones and Buzzcocks. The songs are upbeat and never stop. Everything is up front and right there in your face. They keep it simple and to the point, which give the songs that extra punch. "Caught Me Off Guard" is definitely the stand out here. Mix up some early Descendents with the Buzzcocks and pour some syrup on that. It's poppier than hell, and like anything sugary, you keep on wanting more. I have made the motion that this is thee official song of the summer, along with limeade being the official beverage of summer 2012.
–Matt Average, Razorcake
_________________________
PRODUCT HIGHLIGHTS
• Includes Digital Download
• Split release with 45RPM Records
▬
WUB 007
Release Date: 03.30.12